In the upcoming months Gil will be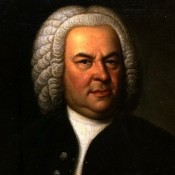 touring the United States, showcasing his original interpretations of Bach's complete Sonatas and Partitas for Unaccompanied Violin. The tour will begin at the Music Center at Strathmore in Maryland (1/16) and will make stops at Symphony Center in Chicago, (3/1), Morton H. Meyerson Symphony Center in Dallas (3/20), Walt Disney Concert Hall in Los Angeles (3/29), Granada Theater in Santa Barbara, and other leading venues.
Shaham has been heralded as "capable of bringing out the mechanics and the majesty of Bach in equal measure" (Baltimore Sun). Select performances will be further enhanced through a special multimedia collaboration with photographer and video artist David Michalek.
Click here for a full list of upcoming performances.